VMAX Brakes - Supplying The Highest Quality Drum Brakes
At VMAX Brakes, we are proud to offer the epitome of superior braking solutions. Discover our wide array of products, with a particular spotlight on the highly efficient drum brakes, designed to create safer, smoother drives for all our customers.
Unparalleled Drum Brakes
Experience enhanced stability and braking power with our robust drum brakes. Built for resilience, consistent performance and long-lasting operation, our drum brakes are your go-to solution for reliably safe driving.
At VMAX Brakes, we prioritise your safety and comfort, delivering brake solutions that set industry standards. From our exceptional collection of brake drums to a multitude of other braking components, we strive to provide the ultimate blend of safety and control in every drive.
Dive into our extensive product collection, find the perfect braking solution for your vehicle, or reach out to our team for expert guidance. Trust VMAX Brakes for the finest blend of safety and superior performance on the road.
Explore Our Vast Range Of Products
Browse through our extensive lineup of premium braking solutions, each meticulously designed for optimal performance and safety:
Elevate your braking system with the quality and reliability of VMAX Brakes.
Drum Brakes - Frequently Asked Questions
How do drum brakes enhance my vehicle"s braking performance?

Our range of drum brakes are meticulously engineered to provide superior stopping power and consistent performance. This design ensures smoother, safer drives, all the while delivering robust durability that will keep you driving with confidence for the long haul.
How often should I replace my brake drums?

The lifespan of brake drums can vary depending on driving conditions and habits. However, a rule of thumb is to inspect your brake drums every 50,000 kilometres and replace them approximately every 100,000 kilometres or as necessary. Signs that your brake drums may need replacement include noise, vibration, or decreased braking efficiency.
Are your drum brakes a direct replacement for my original ones?

Absolutely. VMAX Brakes supplies drum brakes designed to match the specifications of your original brakes in order to ensure easy installation and a perfect fit, promoting safety and reliability.
What"s the main function of drum brakes?

Drum brakes work by pressing brake shoes against the inside of a drum to create friction, slowing down your vehicle. Their design allows for excellent heat dissipation, and they are commonly used in older vehicles and on the rear wheels of some newer cars.
---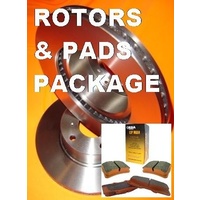 or 4 payments of $52.55 with

Info
Not yet rated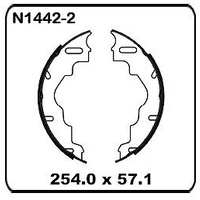 or 4 payments of $29.58 with

Info
Not yet rated
Quality Drum Brake Parts Online
When your foot hits the brake pedal, the shoes press up against the inner surface of the cylinder to provide friction, thus bringing your vehicle to a stop. It does this through the use of hydraulics, working together with your rotors and discs.
Our selection of drums are made with high-quality, durable materials like iron – so you know they're built to last. However, they're still susceptible to heat generation or water getting inside, causing them to deteriorate over time.
Talk to our experienced team for tips and expert advice on choosing the right replacement parts for your vehicle. We stock a wide selection of products to suit various makes and models – and we're dedicated to helping you find the best solution to suit your car.
Ultimate Performance & Safety
Upgrade your braking system by shopping at VMAX. Based in the heart of Melbourne, we are your trusted automotive parts supplier. We are passionate about providing our customers with quality products, and we're committed to finding solutions that will help to increase your car's safety and performance for a smooth, comfortable ride.
Reach out to us on 0404 650 131 or get in touch here online. Our Service Team is always on hand to answer any niggling questions you may have.