Drum Brake Shoes
The Best Drum Brake Shoes
Here at VMAX we supply a variety of high-quality shoes that have been designed to suit cars and trucks with brake drum systems.
The drum is a rotating cylinder attached to the inside of your wheels. Your shoes are fitted with a lining (or friction material) that presses up against the inner surface of the cylinder to bring your wheels to an effective stop. It does this through the use of hydraulics by turning kinetic energy into thermal energy.
Our range is made with durable, high-quality materials that have been rigorously tested by our team to ensure your safety. Check out the range from VMAX today.
---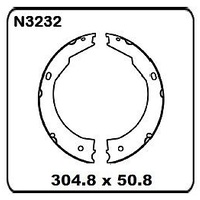 or 4 payments of $40.25 with

Info
Not yet rated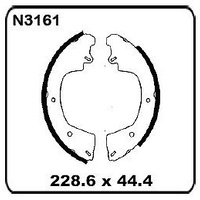 or 4 payments of $22.19 with

Info
Not yet rated
Shop for High-Performance Drum Brake Shoes
Your braking system is integral to the overall safety of your car, ensuring you come to a safe, sturdy stop every time. Your drum works together with your rotors and discs, rotating inside your wheels.
The braking fluid pushes your pistons outwards, which in turn causes the friction material to apply pressure against the inside of the cylinder. This generates the braking force you need to come to a stop by helping you to decelerate your vehicle – as the friction created slows the rotation of the wheel. This force is generally greater than what is generated by your pads.
Typically your rear braking system will include two kinds of shoes – a leading (primary) model, which rotates in the same direction as the cylinder; and a trailing (or secondary) model. These will alternate roles and change direction, depending on whether you are moving forward or reversing.
Premium Auto Parts Online
Here at VMAX, we're passionate about our cars – and we care about providing you with the very best products to upgrade your car's performance and safety.
Need further tips and advice? Our Support Team is fully experienced and here to answer any technical questions you have about our products. We're dedicated to helping you find the best solutions tailored to your vehicle. Give us a call today on 0404 650 131 or email vmaxbrakes@gmail.com