Brake Drums
Durable Brake Drums for Sale
Brake drums are an important part of your vehicle's safety system. These cylinders are attached to the inside of your wheels, and help you to come to a stop by decelerating the rotation of the wheel.
These products are designed to last approximately 50,000 kms approx. before it will wear out and need replacement. It may even need an upgrade sooner than that, depending on how other components in your car are faring. It's recommended to replace these components in pairs to help keep your system balanced.
Here at VMAX, we stock a high-quality range of automotive products that are built to last and go the distance so you can continue to drive with confidence. Take a look through our range below.

---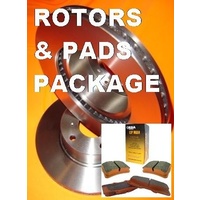 or 4 payments of $52.55 with

Info
Not yet rated
or 4 payments of $32.09 with

Info
Not yet rated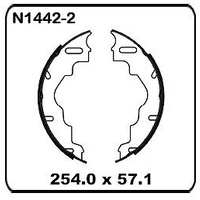 or 4 payments of $29.58 with

Info
Not yet rated
Quality Drum Brake Parts Online
When your foot hits the brake pedal, the shoes press up against the inner surface of the cylinder to provide friction, thus bringing your vehicle to a stop. It does this through the use of hydraulics, working together with your rotors and discs.
Our selection of drums are made with high-quality, durable materials like iron – so you know they're built to last. However, they're still susceptible to heat generation or water getting inside, causing them to deteriorate over time.
Talk to our experienced team for tips and expert advice on choosing the right replacement parts for your vehicle. We stock a wide selection of products to suit various makes and models – and we're dedicated to helping you find the best solution to suit your car.
Ultimate Performance & Safety
Upgrade your braking system by shopping at VMAX. Based in the heart of Melbourne, we are your trusted automotive parts supplier. We are passionate about providing our customers with quality products, and we're committed to finding solutions that will help to increase your car's safety and performance for a smooth, comfortable ride.
Reach out to us on 0404 650 131 or get in touch here online. Our Service Team is always on hand to answer any niggling questions you may have.