Replacing the Brake Pads on Your Own: Pros and Cons
Author: VMAX Brakes Date Posted:11 September 2018


Replacing the brake pads on your own or asking a friend of yours to do it for you can help you save a considerable amount of money. Before you begin replacing the brakes, you should know what exactly is to be done, or else you'd end up wasting a lot of time, energy, and money. Brake replacement is a simple process, but things can go horribly wrong if you do not know what is to be done.
The Advantages:
Helps Save a Lot of Money:
If you possess the know-how of how to replace your automotive brakes, you'd end up saving a lot of money. You can even ask a friend or colleague of yours to help you with the replacement work. In order to carry this out, you need to have a few supplies at your disposal. These are: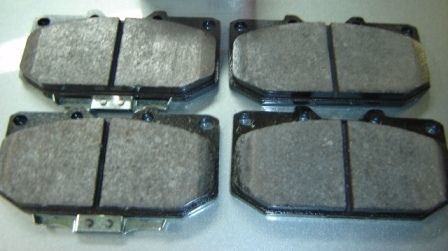 Brake pads
Brake fluids
Rotors
Grease
Helps You Choose the Parts Yourself:
Undertaking the replacement job on your own, it means that you'd be able to choose what goes into the car and what stays out. For those who have done this before, it'd be easy as you'd already know what is required and what is not required.
Choosing to replace your automotive brake pads on your own also means that you can plan your schedule as per your convenience. You can plan to undertake this exercise on a fine Sunday afternoon while sipping a cold drink or lemonade.
The Risks Involved:
Had replacing brake pads been a cakewalk, anybody possessing a little technical know-how would have been able to undertake the job. With brake pad technology getting complicated with each passing day, the degree of complexity has only intensified further. In some of the car models, the components of disk brake systems don't provide you with ample space to maneuver. Moving through rain, dust, and uneven terrains also damage the brake parts, making it difficult for you to remove them.
Lack of Knowledge May Backfire:
For someone who isn't familiar with the art of brake replacement, there's every possibility that the experience would turn out to be an exercise in sheer futility. It is advisable to seek help from someone who knows how the entire exercise is to be undertaken in a smooth manner.